Thank you to the Clintonville Women's Club for hosting the First Clintonville Community Chili Cook off! It was a nice time to meet neighbors and learn about organizations and non profits working in our neighborhood!!! The CAC silvery sign for "Out of this World Chili" was designed by kids in after school care !! Thank you Khara Nemitz for arranging!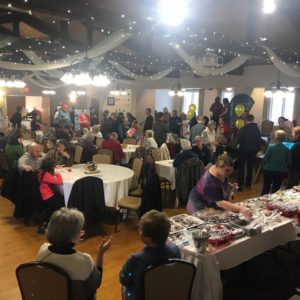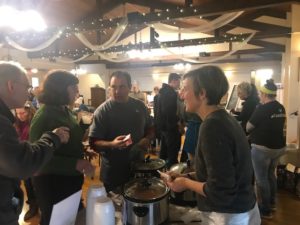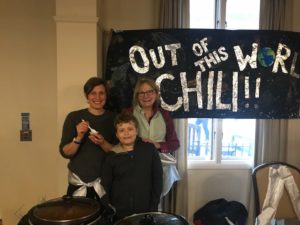 !
Here is our recipe for "Maple Bacon Chili" that Libby & Judy prepared- it was a nice combination of sweet and spicy!!
4lbs lean (at least 80%-90%) ground beef
8 medium onions and 4 medium green peppers chopped (about 6 cups)
4 cans (28 oz each) diced tomatoes, undrained
3 cans (19 oz each) red kidney beans, drained, liquid reserved
1 can (15 oz) tomato sauce
3 tablespoons chili powder
4 tablespoons brown sugar
1 tablespoon salt
2 lbs center cut bacon
1/2 cup maple syrup
In 8-quart Dutch oven or stockpot, combine and cook beef and onions, green peppers over medium heat, stirring occasionally, until beef is thoroughly cooked and onions are tender; drain. Fry 2 lbs center cut bacon- sprinkle with brown sugar prior to the last stir. Add to the ground beef mixture-Stir in tomatoes, bean liquid, tomato sauce, chili powder, brown sugar, and salt, breaking up tomatoes. Heat to boiling; reduce heat. Simmer uncovered 1 hours. Stir in 1/2 cup maple syrup & red kidney beans and simmer 15 minutes.